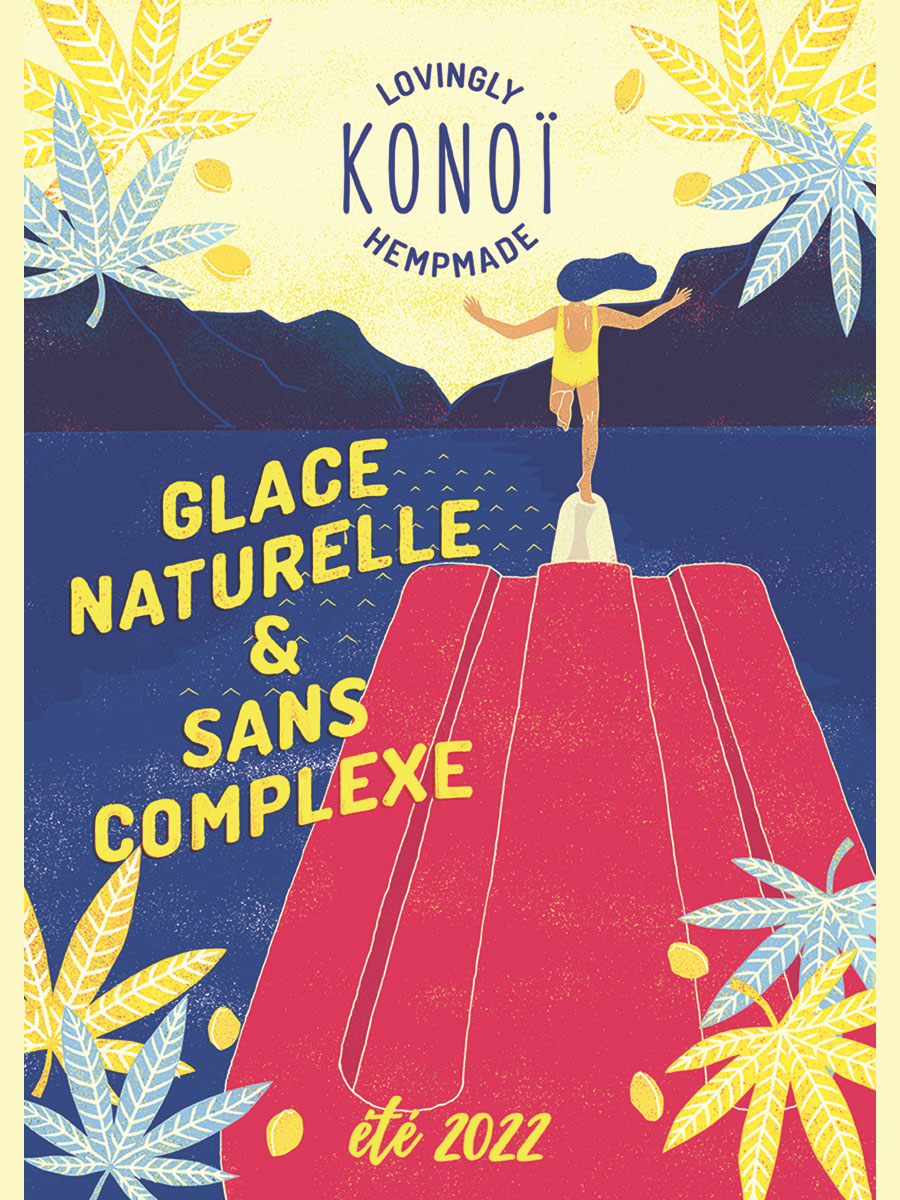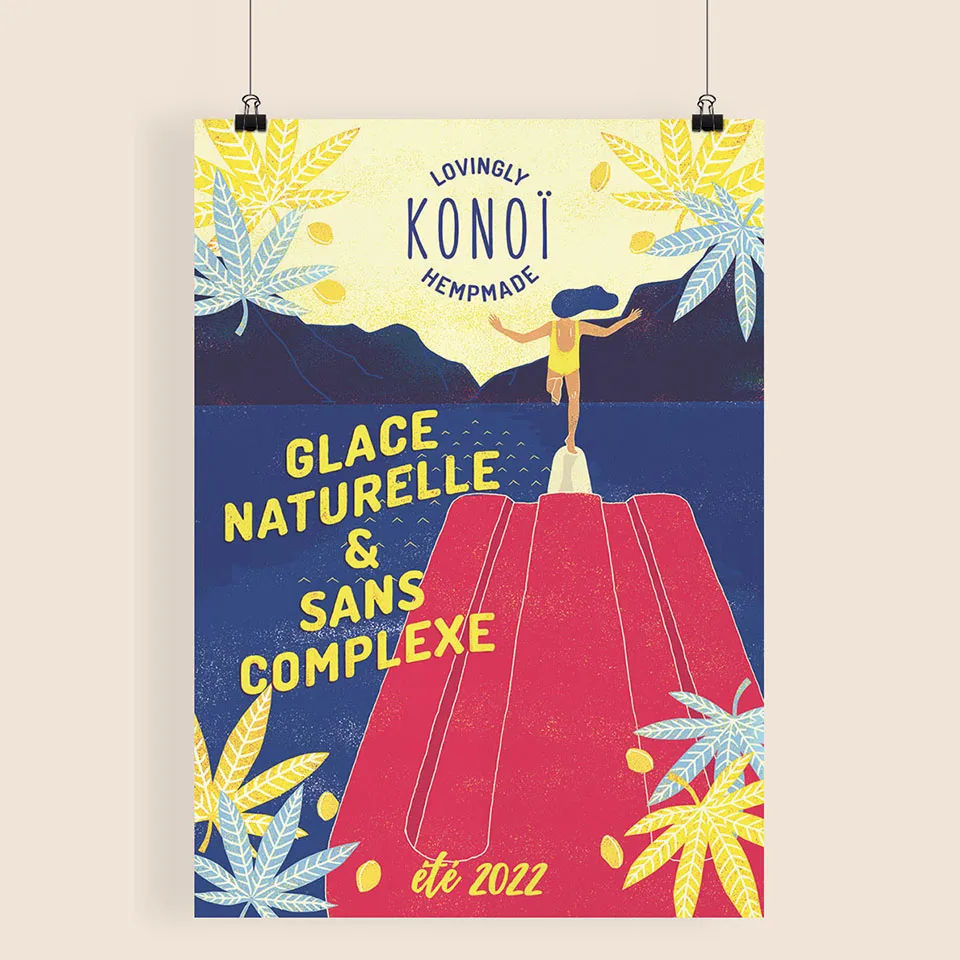 A Poster for advertising campaign for KONOÏ vegan ice lolly collection.
This promotional poster aims to increase brand awareness and showcase the perfect pairing of KONOÏ ice lollies and the refreshing Swiss summer. The illustration style is inspired by Swiss vintage travel posters.
The poster highlights the delightful freshness of KONOÏ's vegan ice lollies and their perfect match with the relaxing Swiss summer experience. It perfectly captures the essence of the brand and its offerings.
Client: KONOÏ (2022)
Tools: Photoshop